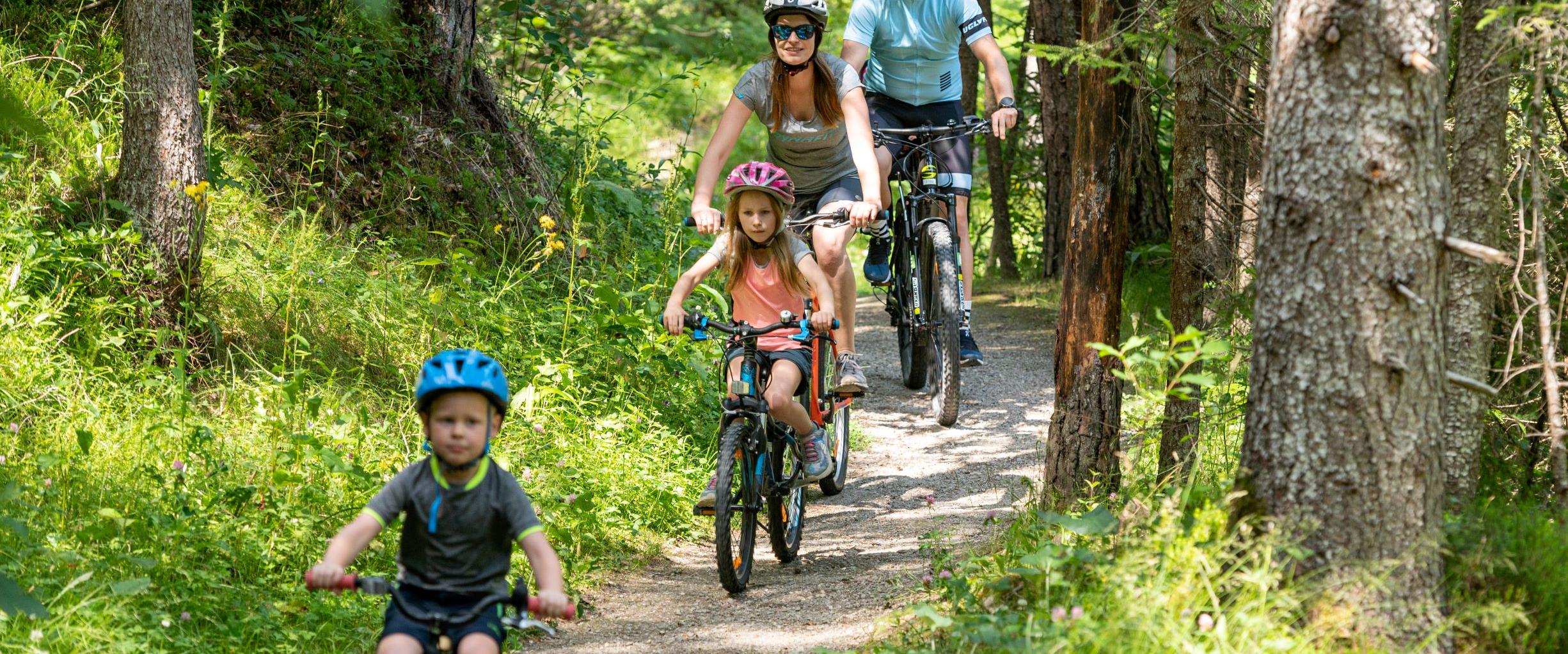 Trend sport cycling and e-biking - we are there!
The Schladming-Dachstein region is one of the largest mountain bike regions in Austria, which has already made a name for itself in the Bike World Cup circuit. Here, both the pleasure biker, the ambitious sports fan and families are offered the best in cycling vacations. 32 MTB routes, 3 downhill routes and 32,000 meters of altitude speak for pure cycling pleasure. Current mountain bike maps are available to our guests at the reception.
Mountain bike Schladming-Dachstein
The Schladming-Dachstein Region offers a wide range of activities for mountain bikers. Numerous routes through magnificent natural landscapes at all altitudes make the biker's heart beat faster. From tours through dreamy forests and lonely alpine meadows to crystal clear mountain lakes at 2,000 meters above sea level, there is something for everyone. A multitude of rustic alpine huts along the trails provide the perfect rounding off of an unforgettable mountain bike tour with local delicacies.
A selection of mountain and trekking bikes are available free of charge to our guests at Bliem's Familienhotel, which can also be equipped with child seats - perfect for a cycling vacation with children!
Your bike also wants to go on vacation with you?
Then take it with you, a locked room is available for shelter. In addition, you can also wash the bike with us if you wish.
Tip:
Senior chef Georg Bliem is our cycling expert at the hotel. He himself spends every free minute on his mountain bike and has many helpful tips for you for a perfect trip!