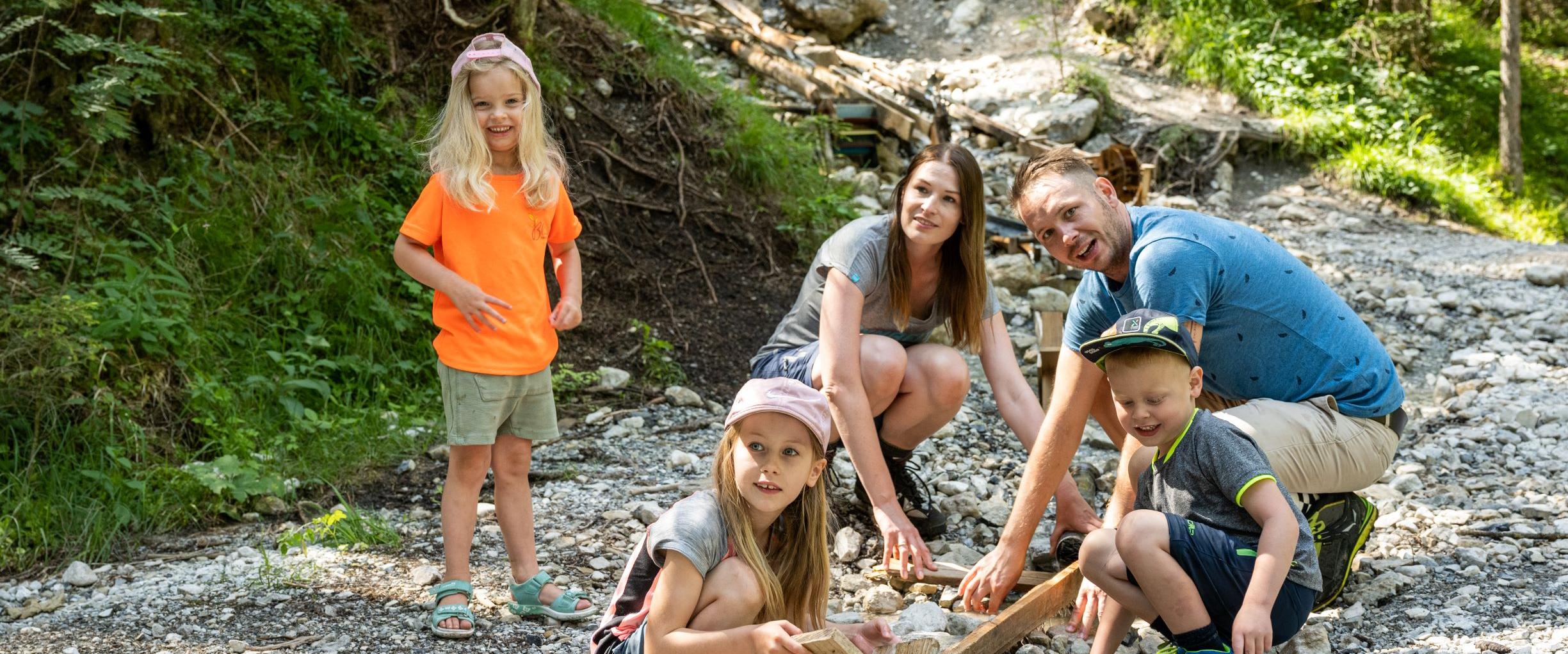 A summer like it used to be, dangle the soul and let children simply "be a child". In the Schladming-Dachstein Region, numerous summer activities await our young and old guests in just a few minutes by car. The lush alpine valleys, the magnificent mountain peaks and numerous mountain lakes create the perfect natural backdrop for a recreational and adventure vacation for the whole family.
Summer activities
Right on the hotel's doorstep, numerous summer activities await directly in the village of Haus im Ennstal. A cable car ride to the Hauser Kaibling, a simple climb to the summit with a visit to the summit sheep or a hike to the Kaiblingalm suitable for strollers, there is something for everyone.
On a summer vacation in Schladming, a visit to the Dachstein as the most important activity can not be missed. After the spectacular ascent with the cable car, numerous experiences await you once you arrive at the glacier, such as the suspension bridge, the ice palace or the staircase to nowhere. A short hike to the newly built Seethalerhütte is also not to be missed.
Our hiking guides will also take you to the most beautiful natural playgrounds in the region 5 days a week on our organized hiking excursions for young and old guests.