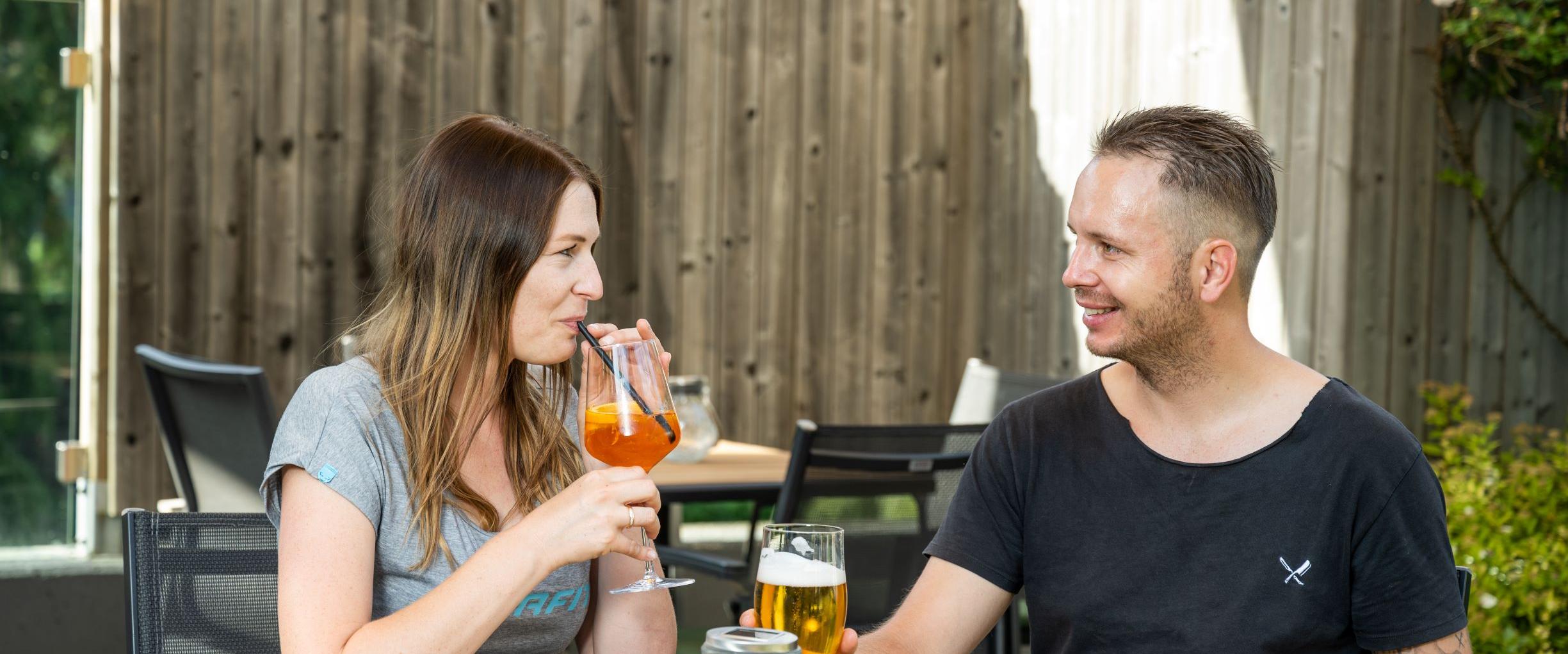 While the children romp around the playground, make the Flyingfox squeak and pet the donkeys until their hands get sore, the parents can completely relax in our green chill-out garden. Cozy lounge furniture, beanbags, a hammock and a hanging swing - it's all there for you to relax on. With the panoramic window you also have the playground, one floor below, perfectly in view.
Relax all day long!
Enjoy the peace and quiet in the afternoon, while your kids are well looked after in the Donkiclub, with a delicious iced coffee. You can get it at our hotel bar.
In the evening, after dinner, your Aperol Spritzer will be served to you in the garden. Here you can enjoy the time with new or old friends in the warm summer evenings!
So your active vacation in and around Schladming, in addition to the numerous excursion possibilities also becomes a relaxing vacation.