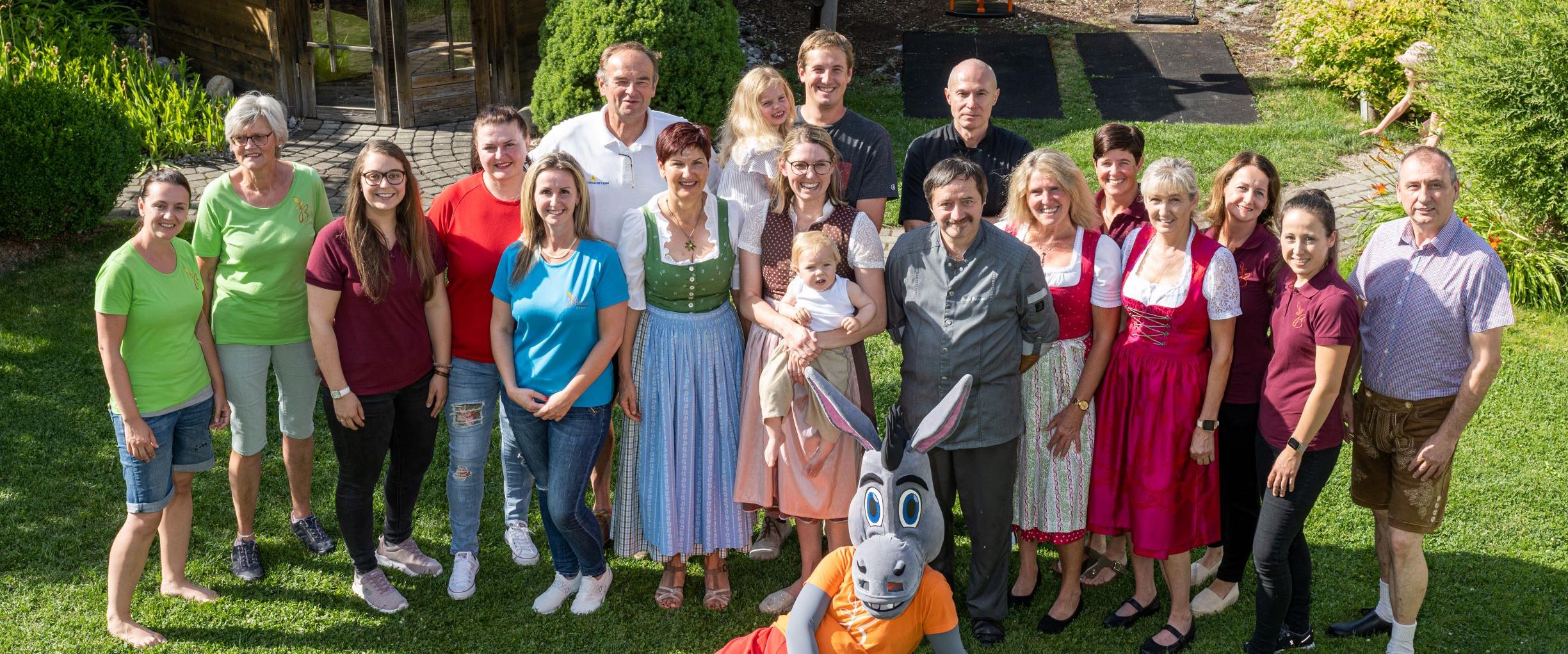 If the team is doing well - the guests are doing well.
We live this sentence with conviction and therefore try to motivate and support our employees as best as possible, because only when the team is doing well can they pass on this positive aura to our guests.

With only around 15 employees, team cohesion is more than important: team meetings, team outings and personal employee discussions are therefore a regular part of our program. This is the only way we can ensure that problems are addressed and solved before they arise.
The Team
It makes us proud to hear again and again in hotel rating portals, on our own questionnaires as well as in numerous verbal feedbacks how great our team works. Friendliness and closeness to the guest are important to us and we are pleased that our employees also pass this on. Many of them have been part of the team for decades.
After numerous conversations with our employees, we can rightly and above all proudly claim that our employees personally care about the well-being and satisfaction of our guests. All of them are happy when guests become regulars and they come again next year.

As you can see, the appreciation of our team is a great personal concern for us. Should something not go to your satisfaction with our staff during your vacation, we ask you to contact us (family Bliem), personal attacks directly to our team members are not welcome. Very gladly we try to solve your problem in peace.