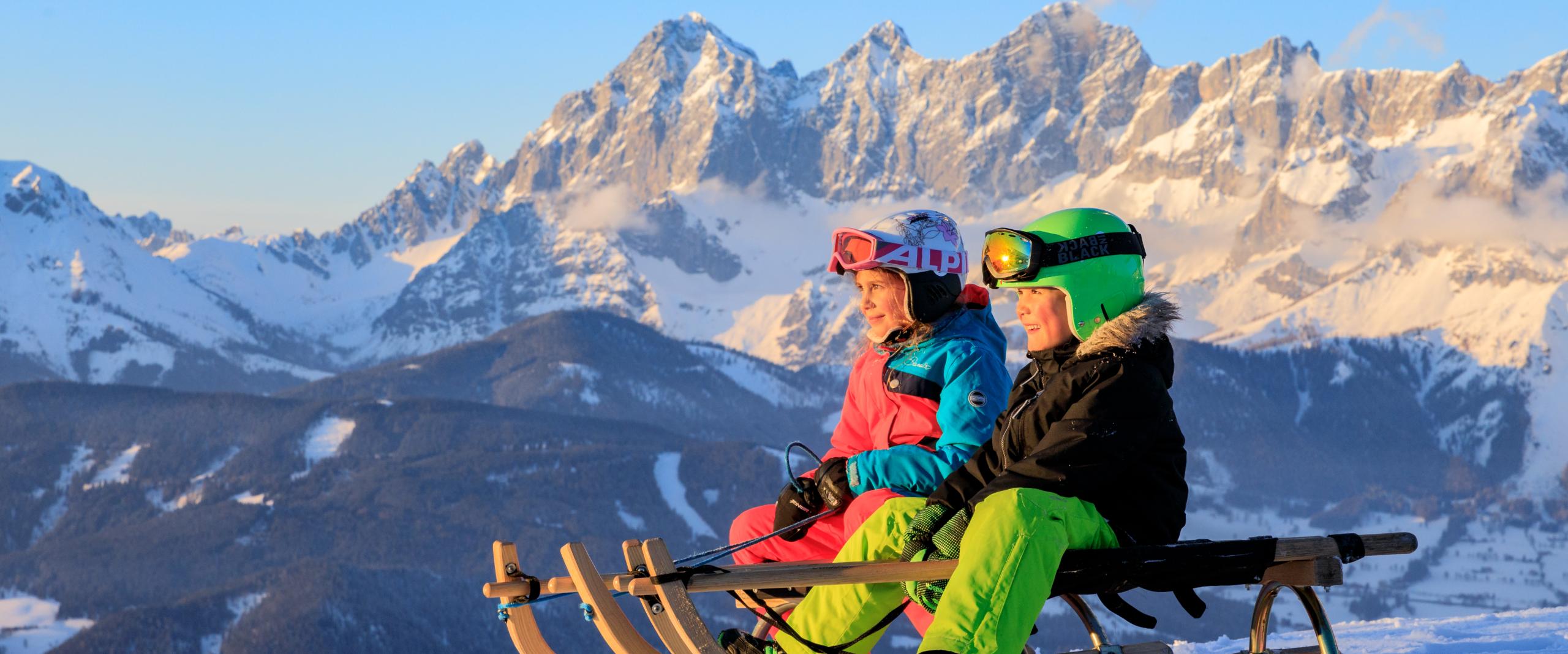 We design holidays for families, children and parents
We ensure our guests can fully enjoy a relaxing and varied family break in Styria by providing an exceptional childcare offer for the tiny tots and action-packed programs for the older ones supervised by nursery school teachers.
Here with us, there's definitely no shortage of outdoor exercise and adventure. Whether you head out into nature and explore the fantastic alpine environment together or have fun separately - we offer premium childcare and a multitude of tailor-made activities to keep all age groups entertained.
We are passionate about helping children to achieve healthy eating habits. That's why our little guests are encouraged to playfully learn about fitness and health.