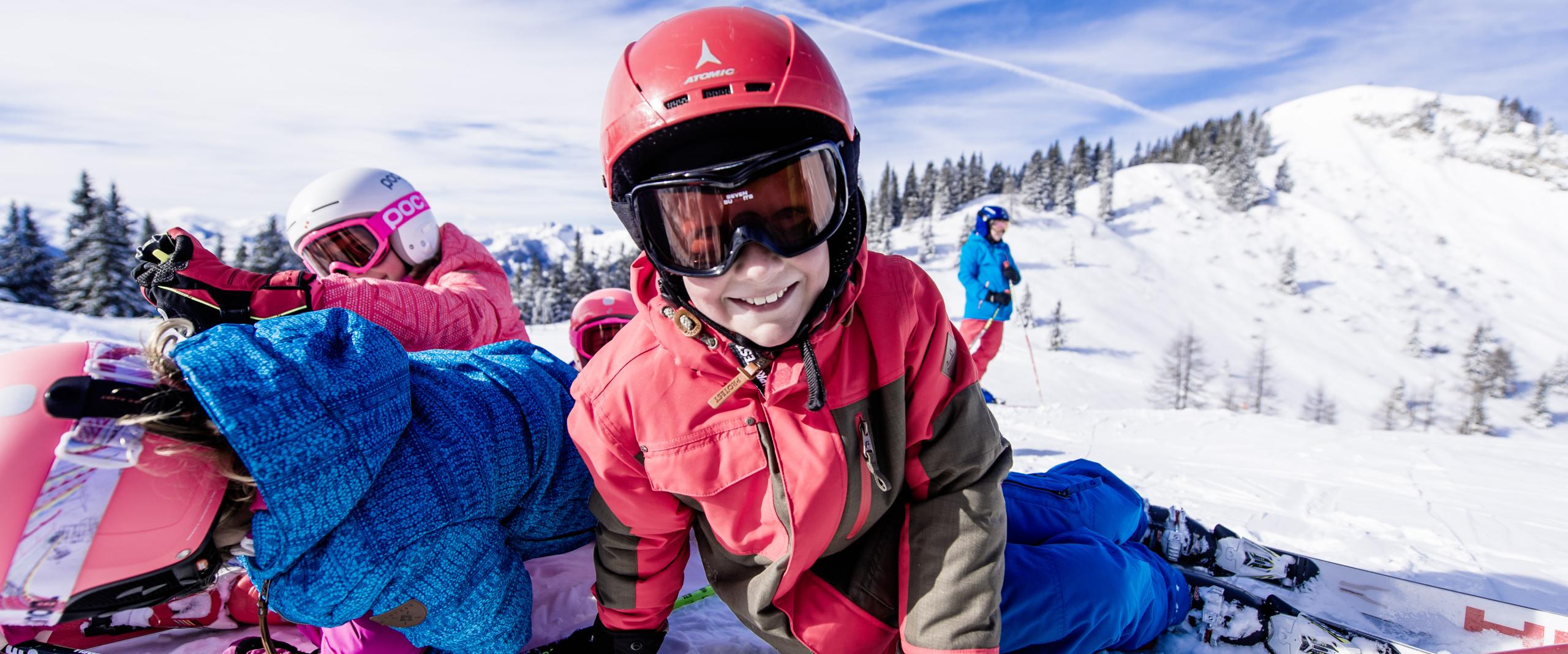 The ski school area - Mini Kids Club for children from 3 to 4 years
Right beside the base station (only 3 bus driving minutes from our hotel, bus stop in front of the hotel) there's the "Minikids" (aged 3 to 4) practice area where the youngest are in the best of hands and learn to ski through playful instruction by qualified instuctors equipped with the latest know-how. Magic carpet for a relaxed ascent and a children's carousel for the first attempts in the snow make skiing an exceptional experience even for the tiny tots.
Ski lessons for children from 4 years and advanced children
With lessons available for all ability levels from beginner to aspiring young ski racer, ski instruction in Styria caters to every child in your family. The fun programs are packed with tips and tricks to help your kids progress most efficiently and build confidence in the snow.
Conveniently located steps from the mountain station of the Hauser Kaibling 8-seater gondola, the practice area equipped with adventure course, fairytale world and own ski lifts complete the first-class offering for those who are just starting out. Confident skiers will soon head out to explore the more challenging slopes of the Hauser Kaibling ski area. At the final ski race everyone gets the chance to show what they have learned over the preceding days.
Available ski courses for children from age 4:
Full-day ski course with 4 hours of on-snow time per day, from 10am - 12.30pm & 1:30 - 3pm
Half-day ski course with 2.5 hours of on-snow time per day, from 10am - 12.30pm
(in January and March we can arrange collection from half-day ski school and childcare service for kids in the afternoon)

Supervised lunch break for children in the full-day ski course
Sunday - Friday from 12:30 - 1:30pm for children up to age 12 in the ski nursery. Additional fee for lunch €12 per day/child
For further details on all ski courses, got to www.skischule.cc or join us in the hotel on Saturday at 5pm when ski school boss Andi provides additional information!