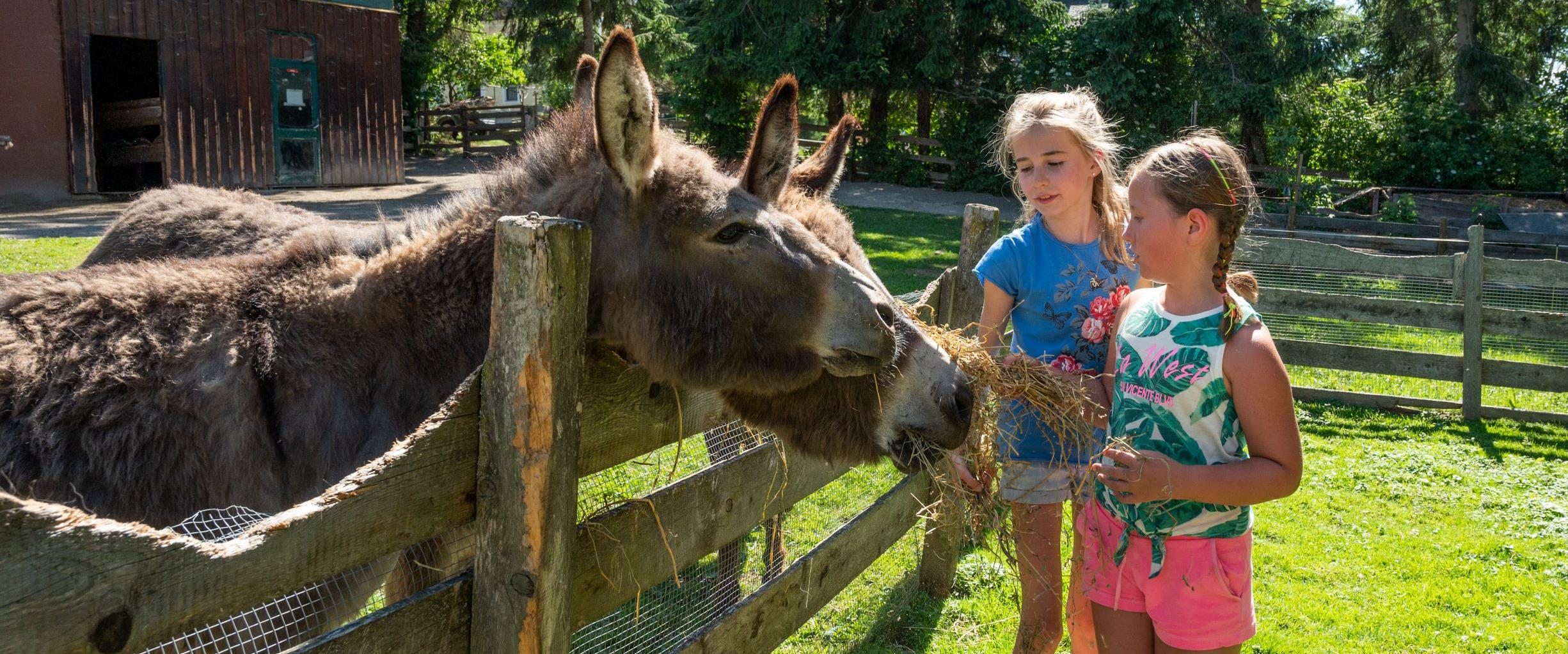 Here at Bliem's Familienhotel we would like to pass on our fondness for animals to our hotel guests – especially to children. Our many animals at the "Bliem Ranch" love visitors and eagerly await being petted. Petting zoo and children just belong together at the family-friendly hotel in Schladming, as almost all children love to get in contact with nature and animals.
"Child-friendly hotels in Austria"
We actively live this slogan and aim to delight your child by making fond memories that last well beyond your stay with us. The engaging program with petting zoo in our family-friendly hotel in Styria will get kids excited about experiencing nature and animals up close. A unique adventure for many young guests as direct interaction with nature has stopped to be part of many children's everyday life.
Several times a week visitors are invited to feed the animals with us!