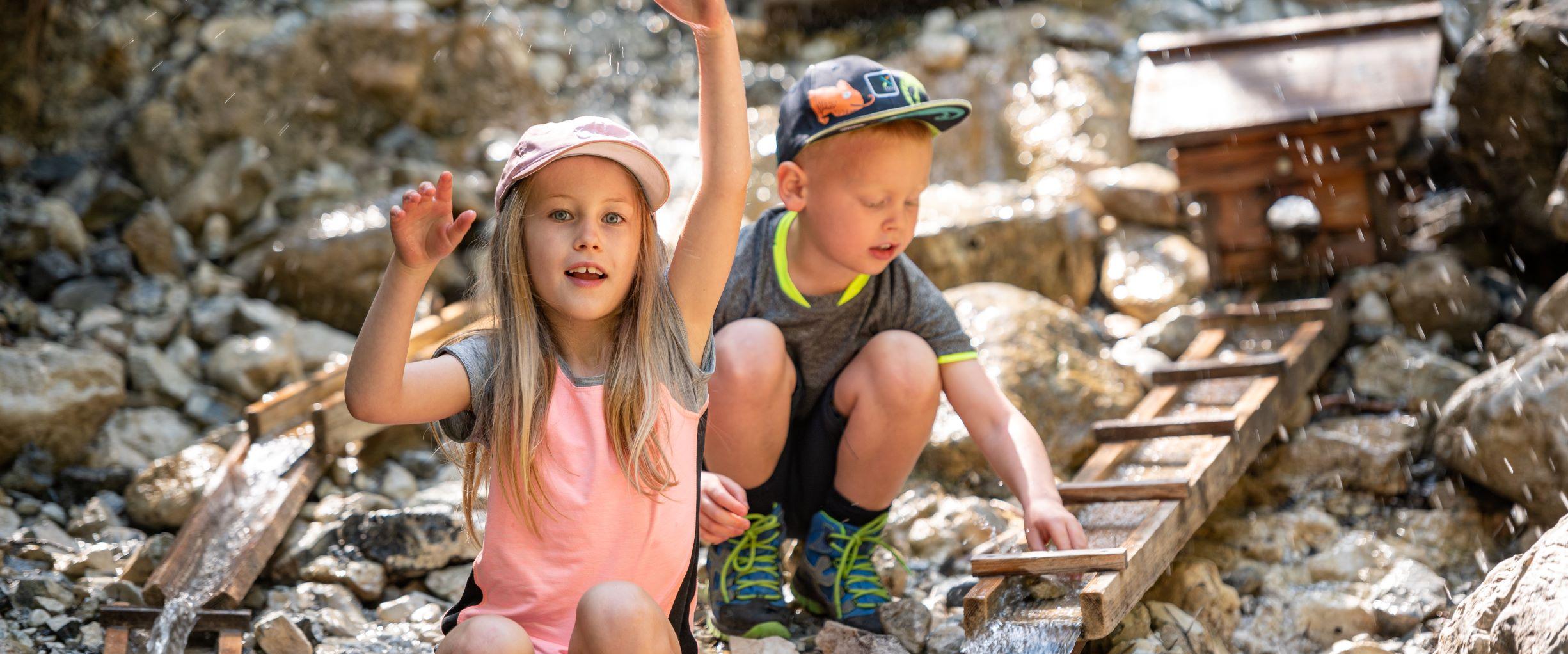 We are dedicated to one mission: the mission "Happy guests". Our goal is not to have as many guests as possible, but to have as many SATISFIED guests as possible. Therefore, it is important to us to convey to you exactly what you can expect from us, so that at the end of your stay you go home happy and relaxed, because you got a vacation just the way you like it.

All of us - the Bliem family and also our team - are very strongly connected with the mountains of our region. In our free time we do a lot of hiking and skiing, even our children are now happy to join us on small mountain tours. From many guests we get the feedback that we are honestly friendly and that there is a very familiar atmosphere in our house. See here a small overview of our Bliem's philosophy:
We take it personally
... and therefore like to write 10 or more messages back and forth with you if you have questions before booking. We understand very well that you want to know exactly what you are booking. For us, personal contact starts with the inquiry. Although we can also be found on some booking platforms, the best offers are always with us directly.
We teach you to respect the mountains
In the mountains lurk many dangers but also an incredible amount of beauty. We bring you closer to this beauty on our hikes at all levels of difficulty and teach you how to consciously deal with alpine dangers.
We send you outside
If you're looking for a classic all-inclusive hotel where everything takes place on the hotel grounds, you've come to the wrong place. There is so much to discover and experience and if you don't want to participate in the in-house program, we are always available to answer questions about the area. We know our region inside out and if we don't know something, at least we know who to ask ;-)
Nevertheless, there is enough to relax: our blooming hotel garden with deck chairs, beanbags and our inviting terrace, our wellness area for adults only and our cozy lounge - in winter with an open fireplace.
We look beyond the horizon
Of course, almost everyone comes to us in winter just to ski. But our region has so much more to offer in winter than ski mountains. 1x per week we guide you to the most beautiful snowshoe hiking spots and also have many, many tips for winter walks, sledding excursions and co.
In summer, our program often takes you far away from the classic excursion destinations, into the quiet mountain valleys, where we experience great things in harmony with nature.
We are small - and proud of it
With around 25 room units, our hotel is certainly one of the smaller ones - and we think that's great. People know each other, both guests and team members, and so children who can't find their mom right now are assigned correctly very quickly. The dining room is only a few meters away from the Donki Club, so children can scurry over after dinner and play to their heart's content while parents can finish their meal in peace. Our fully fenced garden is also large and offers many opportunities for play, but is not so large that anyone could get lost. While the parents relax and sip their cocktails in front of the panoramic window on the terrace, the children play at the playground, which is secured all around.
In our company, employees are also paid for chatting
... and they love to do that with our guests. The best hiking tips from Anni, talk shop about the band with Steffi and chat with Sami at the bar relaxed about the last motorcycle trip.... Our staff is always available to help you personally with their own tips and experience. Besides: our whole business would only run half as well without our employees. That's why we also offer many benefits for employees: summer cards, winter benefit cards, joint excursions and much more. Employees are always treated with respect and there is a great atmosphere among the team.
Family First
Our goal is not to provide parents with a vacation completely separate from their children, but to create a solid foundation for joint activities, for example, during our hiking trips, together with many other families. When the parents want to relax together in the sauna, the children are well cared for and entertained in the Donki Club, so that at the end of the vacation, everyone - parents and children - can go home relaxed.
We value regional
... and therefore we have meat from local farmers, we have a great cooperation with our sports store directly in town, where we get top conditions for rental prices for skis and bikes both in winter and summer, at the breakfast buffet there is the finest yogurt from two mountain farmers from the region and much more.
We want our animals to be treated with respect
... and therefore our enclosures in the petting zoo are also not freely accessible 24/7. Our animals are not a necessary evil in the Kinderhotel, but a great passion for us. The whole family personally takes care of our animals 365 days a year. So that our animals live long and healthy, there are therefore regular joint feedings with Ranger Stefan, the rest of the time Sissy, Lexi and Co look forward to visitors at the fence.
We focus on the essentials
... that's why we don't offer childcare 7 days a week around the clock and we don't offer all-inclusive. You should decide how much of your travel budget should go into your drinks and not we calculate a fixed component in your travel price.
On 5 days a week, our childcare and excursion teams are at your disposal, on weekends we allow you time for yourself to explore the region together or just to laze around in the swimming pool. Our childcare staff also need a break to be able to start the new week fully motivated again on Monday.
We are glad that you are here
... and recognize you mostly also at the next stay immediately. We are happy to have such a high percentage of regular guests and to welcome many guests already many, many years with us. Our employees have also been with us for a long time and greet some guests almost like old friends. In addition, someone from us is almost always present in person: Chef Waltraud Bliem at breakfast during the daily round through the dining room with granddaughter Johanna and grandson Anton, Junior Chef Katharina answers all your questions at the reception about the many excursions in and around the region, her husband Stefan is your personal hiking guide and feeds the animals several times a week together with the children and Senior Chef Georg Bliem welcomes you personally, at the weekly welcome cocktail on Sunday evening in the fireplace room.
Still questions? Then get in touch with us! Until then, we send you mountain-loving, super-friendly and bright greetings from Bliem's Familienhotel :)