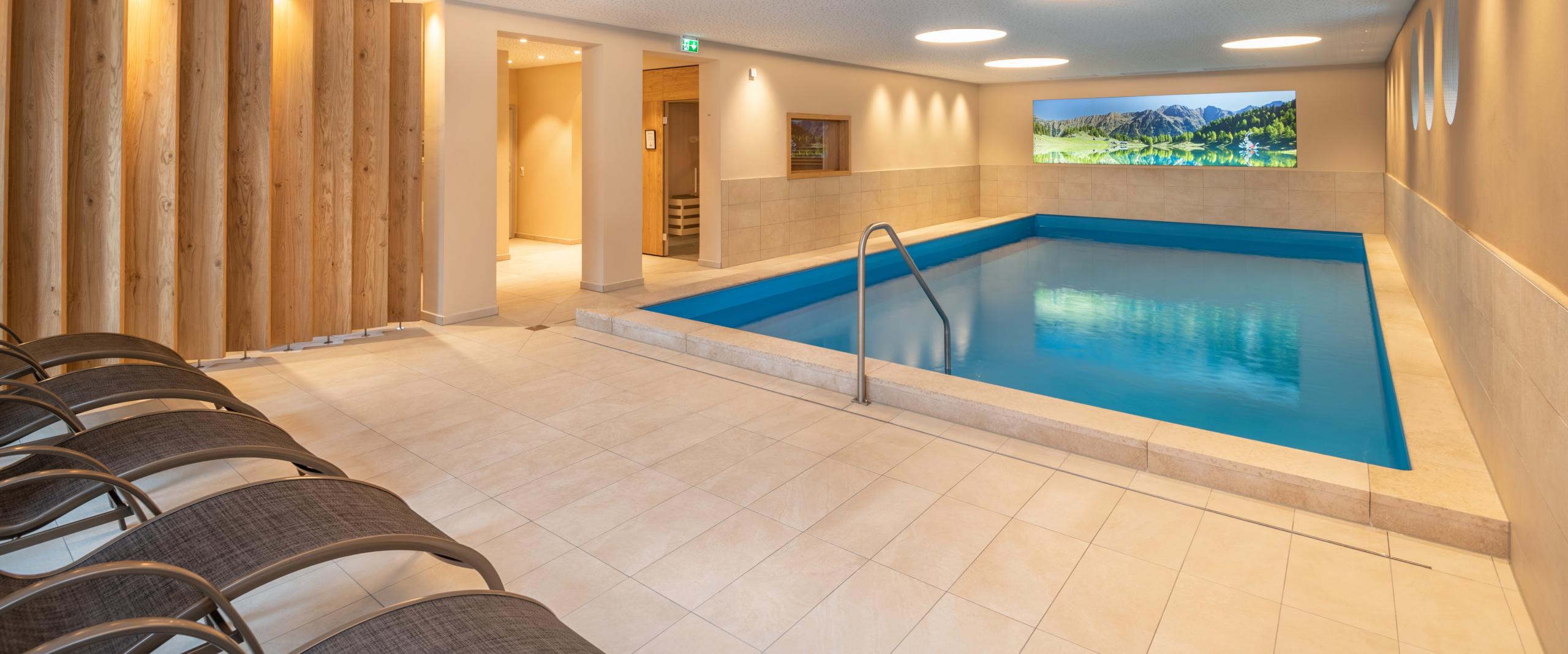 Mermaids and mermen are very welcome!
Immerse yourself in the soothing 30°C warm water of our elegantly designed indoor pool. A wonderfully relaxing experience perfect to revive your spirits after a day in the mountains or on the slope.
The 12x5m indoor pool offers plenty of space for both accomplished swimmers and those who want to splash around. Hotels with swimming pools are especially popular with families. Pleasant temperature ensure that the kids have fun splashing around even if they stay in the water longer.
NEW since December 2018
Our indoor pool was completely renovated in the fall of 2018 and shone in a new light just in time for the season opening in December 2018. A completely new visual design of the pool and room, a cozy lounging area and a family biosauna with panoramic window overlooking the pool, await you from now on.
Wellness hotel with swimming pool and spacious relaxation area
Take advantage to the generously spaced relaxation area by the indoor pool to revitalize and unwind in peaceful surroundings. Little guests too, can enjoy some pampering with sun shower and moderately heated children's sauna. To the spa area >>
Committed to our guests and to nature
The guests' wellbeing and comfort is of high priority for our family hotel with indoor pool. At the same time we feel very close to nature. We have decided to use Grander water in our hotel, because its revitalisation process reflects the characteristics of strong and energy-rich spring water.
Water revitalised according to the Grander method is gentle and soft to the skin. It's especially eco-friendly as less cleaning products and detergents are required.