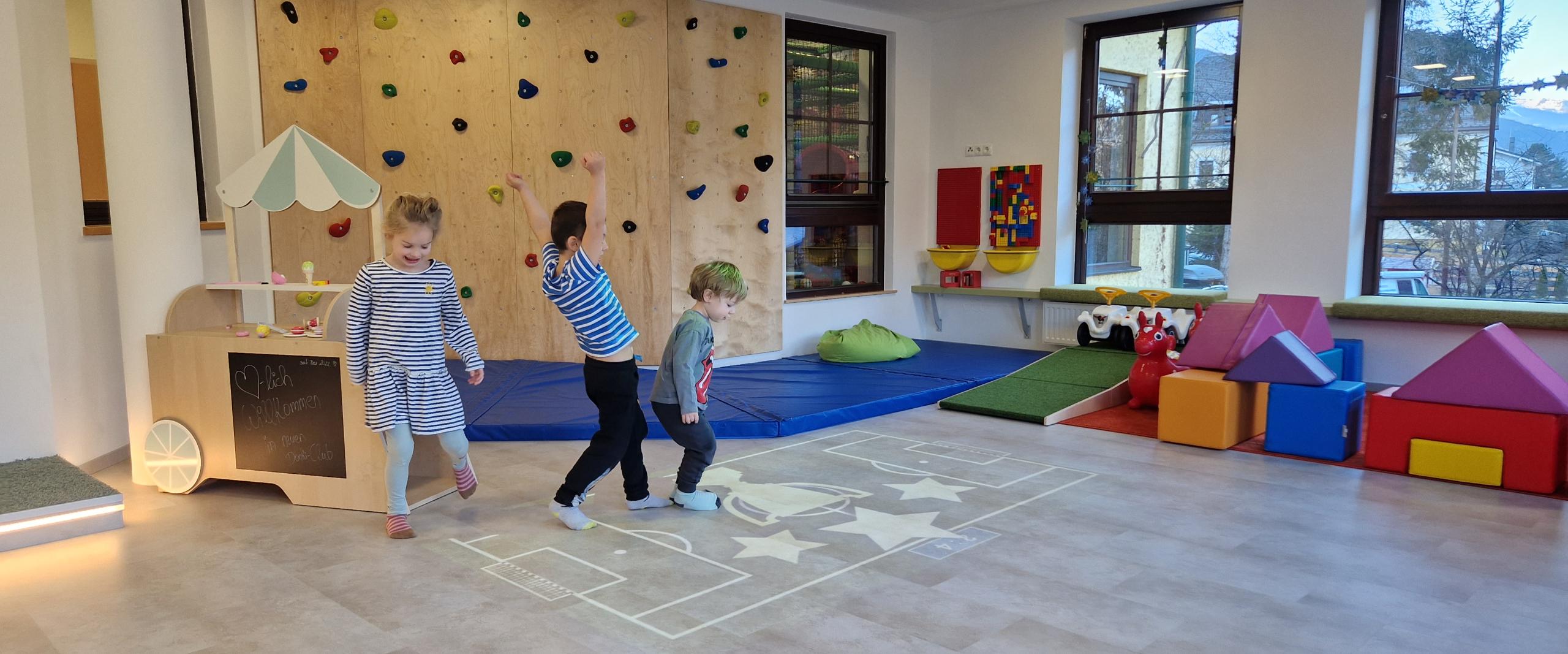 Being looked after in this play-time paradise is great fun for children
At Bliem's family hotel, we place great emphasis on fun and games. Our young visitors will have a blast in the 200 m² large play area boasting a wide range of possibilities to romp around, play, draw, do crafts, read or join in the great programs of our three child minders.
Our new play paradise - NEW since December 2022
The playroom in Bliem`s Kinderhotel is over 200m² large and what there is to discover and play with here is really great.
NEW soft play area (ball pool) with even more action modules - freely accessible for all families at any time
Exercise room with

Climbing wall
Magic carpet
Bobby-Cars and bouncy boulders
soft bricks
comfortable seating
elements for parents
free access for families at any time

Separate room for childcare

doll kitchen
dressing table
Cuddle corner
Ramp for slide cars
Creative corner with workbench and easel
Numerous seating options in various sizes for childcare
kitchenette
Bathroom with changing station for childcare, toilet and sink
Quiet resting area with sleeping facilities for the little ones
open during childcare hours

Entrance area with checkroom

Public changing station
Shoe cabinet and hooks
Sofa and seating for parents
For parents the children's club ensures good child care, for children it ensures limitless fun
Our three professional nursery school teachers ensure high quality childcare in a safe environment with a focus on the children's age and their needs. In the relaxed atmosphere of our hotel's kids club in Schladming, children feel at home with joint activities and supervised games, allowing parents to have their freedom and enjoy time together. Thus, in between our many family-friendly experiences mum and dad get the chance to explore Styria on their own.