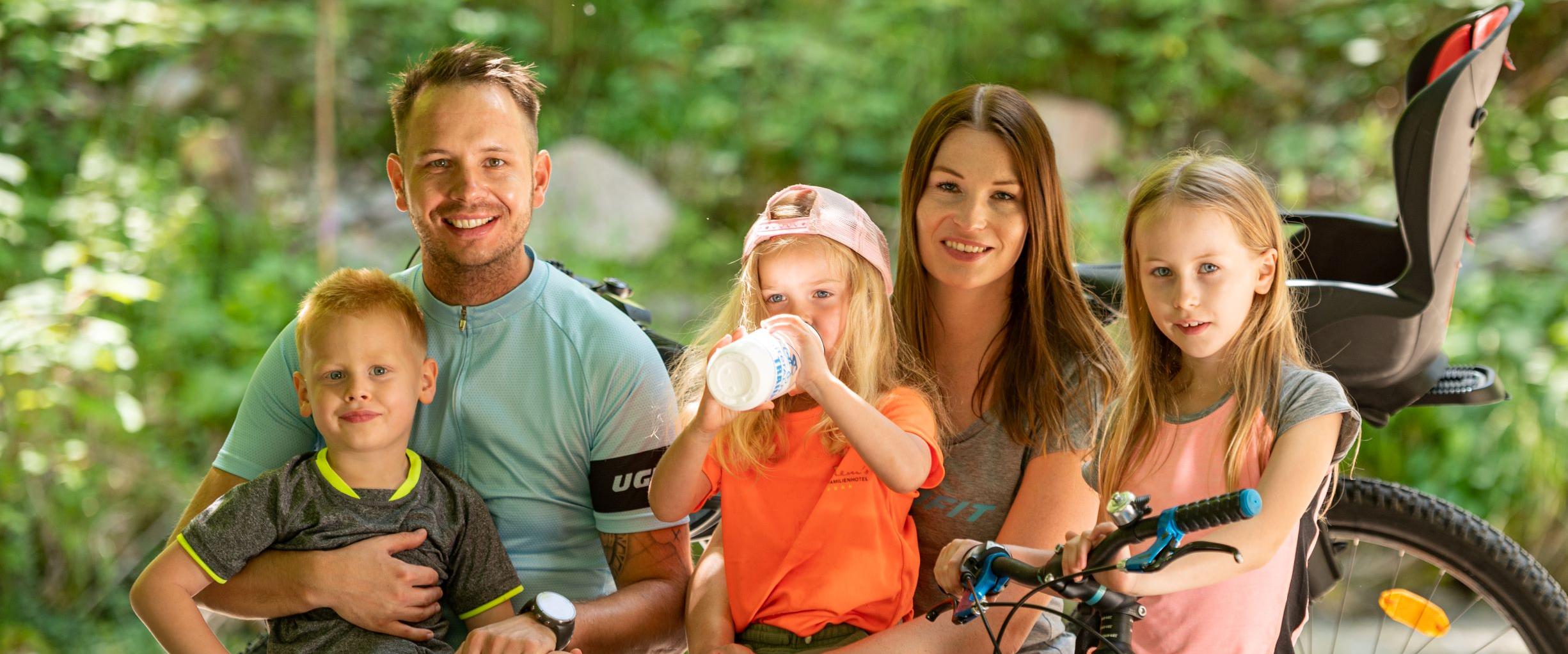 7 reasons for a vacation in Bliem's family hotel (and three against):
1. we are small!
... and proud of it. In our hotel size you know each other, other guests quickly become friends, also our only about 15 employees know you and your preferences personally!
2. we know what we want!
... that's why we don't always cater for all age groups. During the vacation periods we deliberately concentrate on kindergarten children, school children and teenagers and not on the little ones under 3 years of age. This way you can be pretty sure that there will be playmates of the appropriate age for your children. The opposite is of course true outside of the vacations, here the little dwarfs are then wonderfully among themselves.
3. we are creative free spirits!
... especially our child care workers and hiking guides we leave pretty much free hand in the program design. So you have the guarantee that the offered programs are also really gladly carried out by the caretakers and you can feel that.
4. we are active!
... that's why we are also the perfect hotel for families who also want to experience something. Through our fantastic mountain world around there are countless possibilities for cool excursions - summer and winter!
5. we are pretty nice!
... nothing is rated as high in our hotel as the friendliness of our team. We like to be friendly and it shows.
6. we do not know what you want!
... but you know it. Therefore, we do not offer all inclusive, but everyone gets (and pays) only what he really wants. Half board with delicious menus for the whole family are of course included in the price.
7. we are safe!
... our whole hotel complex is well secured on all sides. Due to our manageable size, therefore, no child will get lost and you can let your children play with their new friends to their heart's content.
3 reasons against a vacation with us in the hotel
We are active!
... and therefore certainly not the perfect hotel for families who want to spend the vacation separately (one in the wellness area, the other all day in the childcare). We create a good basis that the family can also take home great experiences together. Programs only for children or only for adults, however, are of course also part of it.
We are small!
... and therefore perhaps not the perfect hotel for families looking for a huge hotel complex with all facets. But we know you personally and are happy to be there for you!
We love our animals!
... and are therefore not the perfect hotel, for those who want all the time uncontrolled in the enclosures. For this our ranger is permanently in the garden and goes together with the kids to the animals and lets them also feed, stroke or groom them.
Any questions? We will be happy to answer all your questions by e-mail or telephone - for us, personality starts with the very first inquiry!