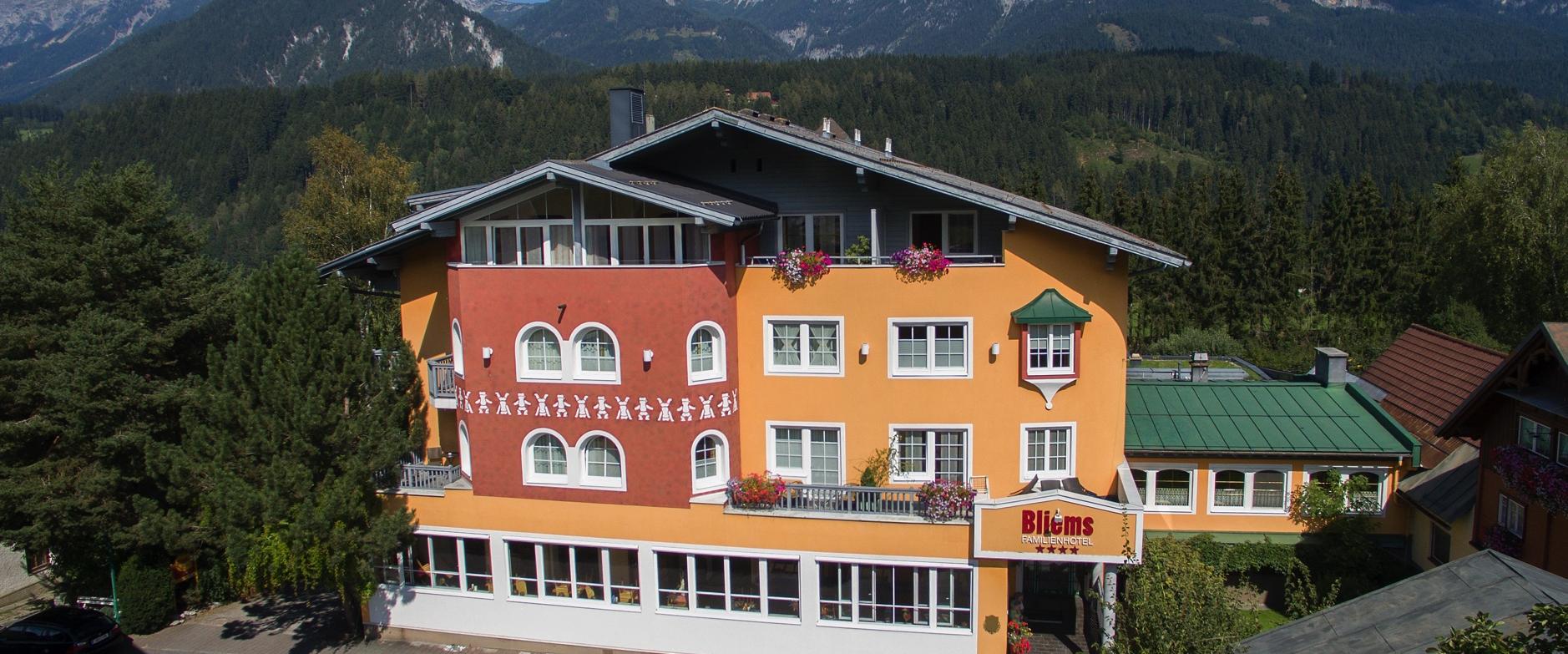 Bliem's Familienhotel the No.1 in Styria & No. 25 in Europe
The kinderhotel.info Award 2019 honored Europe's best children's and family hotels. A total of 660 hotels from 14 European countries were evaluated in detail. The quality of childcare was just as much in focus as the equipment features. In addition, the guest reviews of each hotel from the three major rating portals (Google, Tripadvisor and Holidaycheck) were analyzed and additionally compared with the guest experiences on kinderhotel.info.
Represented for the first time in the ranking of the 50 best family hotels is Bliem's Familienhotel from Haus im Ennstal. The hotel in the Schladming-Dachstein vacation region was not only recognized as the best family hotel in Styria, but also achieved a pleasing 25th place in the overall ranking among the top family hotels in Europe, ahead of very well-known family hotels in Germany, Italy and Austria. Bliem's family hotel is thus on a par with absolute top establishments. The winner of the award was the "Familotel Sonnenpark" from Willingen/Germany. In one point, however, Bliem's Familienhotel differs enormously from its competitors: the size of the hotel. With only 25 rooms, it is one of the smallest and thus also the most familiar and personal establishments in this ranking.