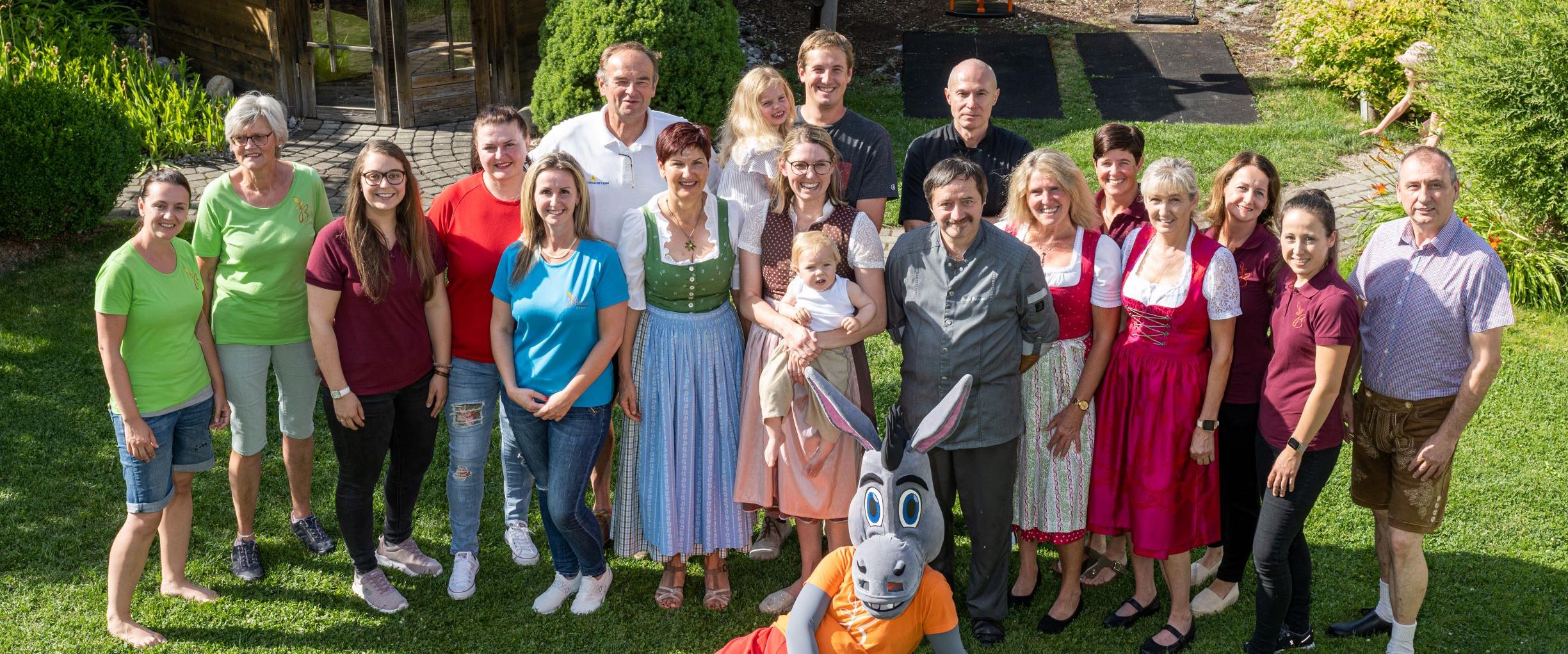 Cordiality, appreciation and human closeness - these words reflect many businesses in the Schladming-Dachstein Region - probably the best example of this is Bliem's Familienhotel. The family-run atmosphere, the appreciation and warm humanity of the employers towards us employees leads us through the day with great joy and fun. Jobs like this can convince you that as a young person you should continue to live in the countryside and not want or need to move to the city for a job.
For us as employees, there are also many offers in the Schladming-Dachstein Region to make tourism jobs more attractive. With a wide range of inclusive services and discounts, we employees can get a summer and winter benefit card. Since the Bliem family provides us with the benefit cards summer and winter, we can also get to know and use the region with its leisure activities better on our days off.
Now there is one question left unanswered. Is it really only the job that makes young people live in our region?
I can answer this question very gladly with a clear "No". Personally, I live in a small village where really everybody knows everybody and people help each other. A big plus in this village is that I can walk from my home to the next forest in 10 minutes and to the next waterfall in 15 to 20 minutes. I personally appreciate it very much that I can live here where others go on vacation. Of course, it must also be said that in certain situations (for example, waiting for the bus in our village) we would prefer to live in the city, but on the whole, the advantages of country life outweigh the disadvantages.
If I could convince you now a little bit of the country and of our region, why don't you start with a vacation with us! Here you can enjoy the warmth, the appreciation, the human closeness and the beauty of nature for a few days/weeks.
Our blogger: Receptionist Christine
Christine has been part of the Bliem team since 2019 and we are still discovering new talents from her all the time ;-) She is currently working hard on our blog and will be posting some craft tips, cooking recipes and background stories about the hotel in the coming months.
Christine is 20 years old and born and rooted in the region. In her spare time, she is very involved with her local music club. Our "in-house" Bliemkids also appreciate Christine very much, who fills in as a babysitter every now and then for a short time. If there is a need somewhere, Christine is always happy to help.
Thank you for being in our team Christine - we hope you will stay with us for a long time :)